Bulgaria considers grain imports to counter soaring domestic prices
The grain shortage, a result of unfavorable weather conditions, will be handled by imports, some from non-European Union member states.
Economy Minister Petar Dimitrov is to propose to the Cabinet that Bulgaria imports grain to normalize surging domestic prices, the Bulgarian Government said on August 7.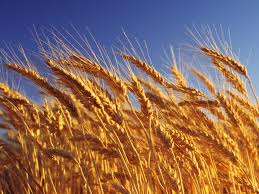 Hungary's contingency stores or imports from Ukraine could be used to counter Bulgaria's maize shortage, the statement said, according to wire agency See News.

At 400 BGN a ton, the price of wheat in Bulgaria is more than double what it was in 2006. A warm winter and unusually dry spring damaged crops in most of South Eastern Europe this year.
Under the EU's intervention system, farmers can sell wheat, barley and maize to publicly funded stores for a fixed price. Bulgaria joined the EU in January.

Other reasons for the price surge in Bulgaria are an increase in consumption, a growing number of foreign tourists and rising European food prices.

About 150 000 tons of wheat remain from the 2006 harvest, an amount that could be enough to meet the country's demands for food, fodder and seed, the Government said.
Agricultural producers in Bulgaria harvested 2.2 million tons of wheat this year, less than expected, and less than last year's harvest of 3.2 million tons of wheat, according to Bulgarian news agency BTA.
Bulgaria usually exports large amounts of wheat to the EU.